Cooking together
In our event kitchen with 16 workstations you can cook together with the other participants. If you wish, we will do the shopping for you and support you with a chef.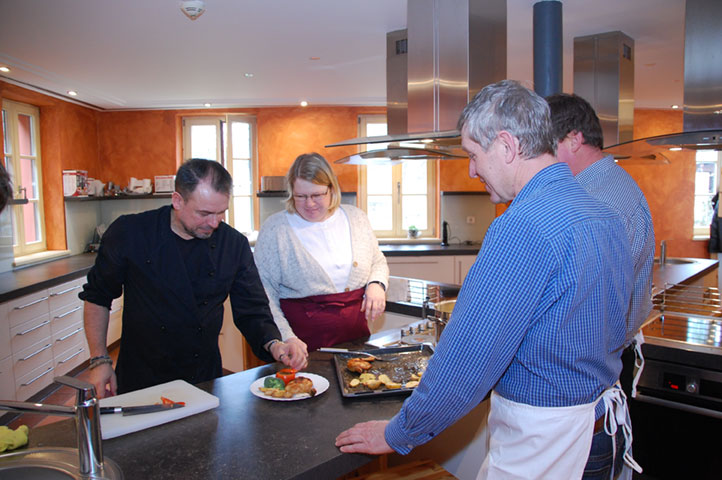 Wine tasting in the wine cellar of the monastery
During a wine tasting below the vineyard of the Marienthal Monastery you will hear the stories of winegrowing in St. Marienthal and of "Winegrower's servant and Winegrower's king".