Fasting courses in St. Marienthal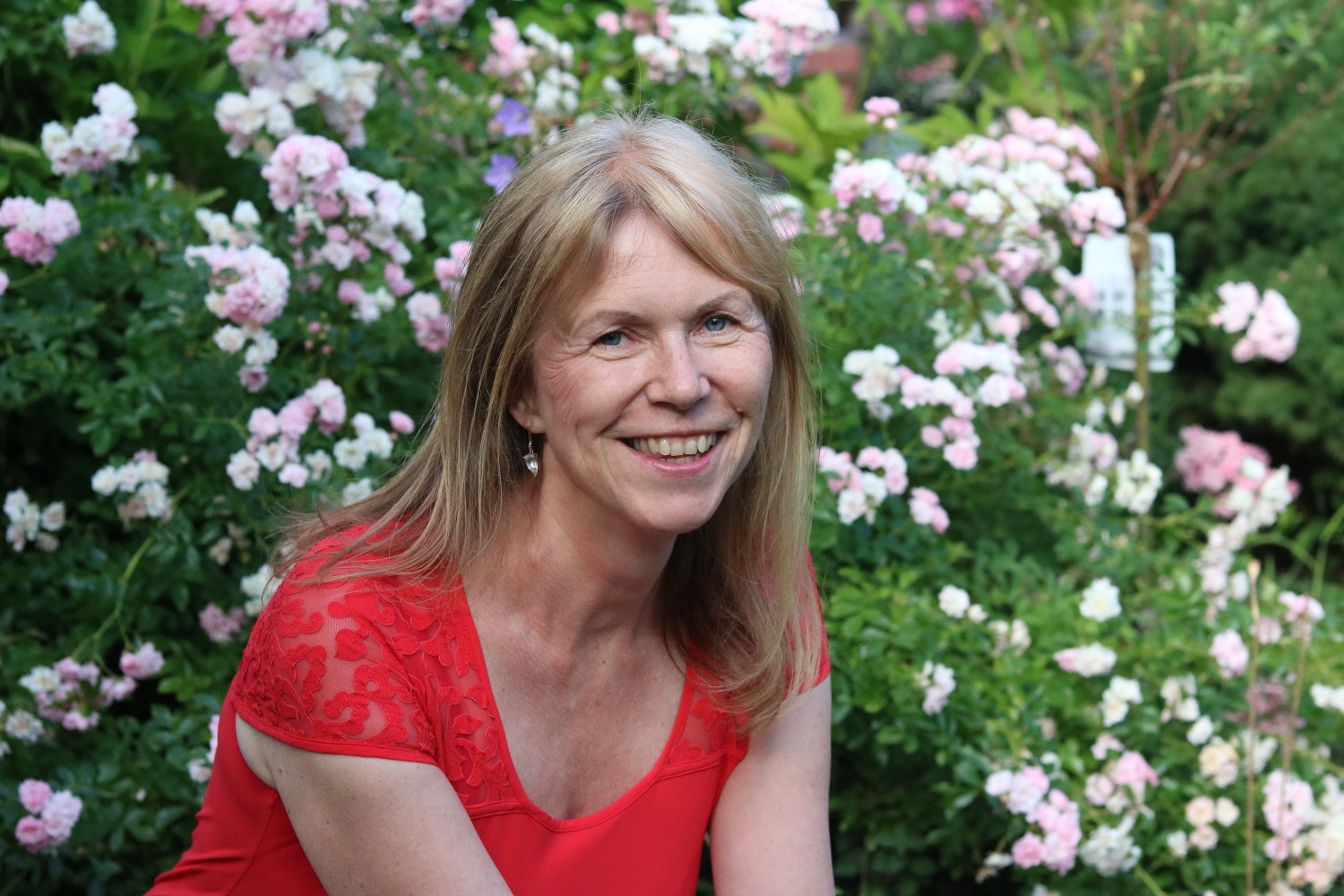 Grit Gottschling,
Training as fasting leader at the Paracelsus School for alternative practitioners in Chemnitz. Certified psychologicalcounsellor (VFP), enthusiastic about Tai Chi, Nordic Walking and forest bathing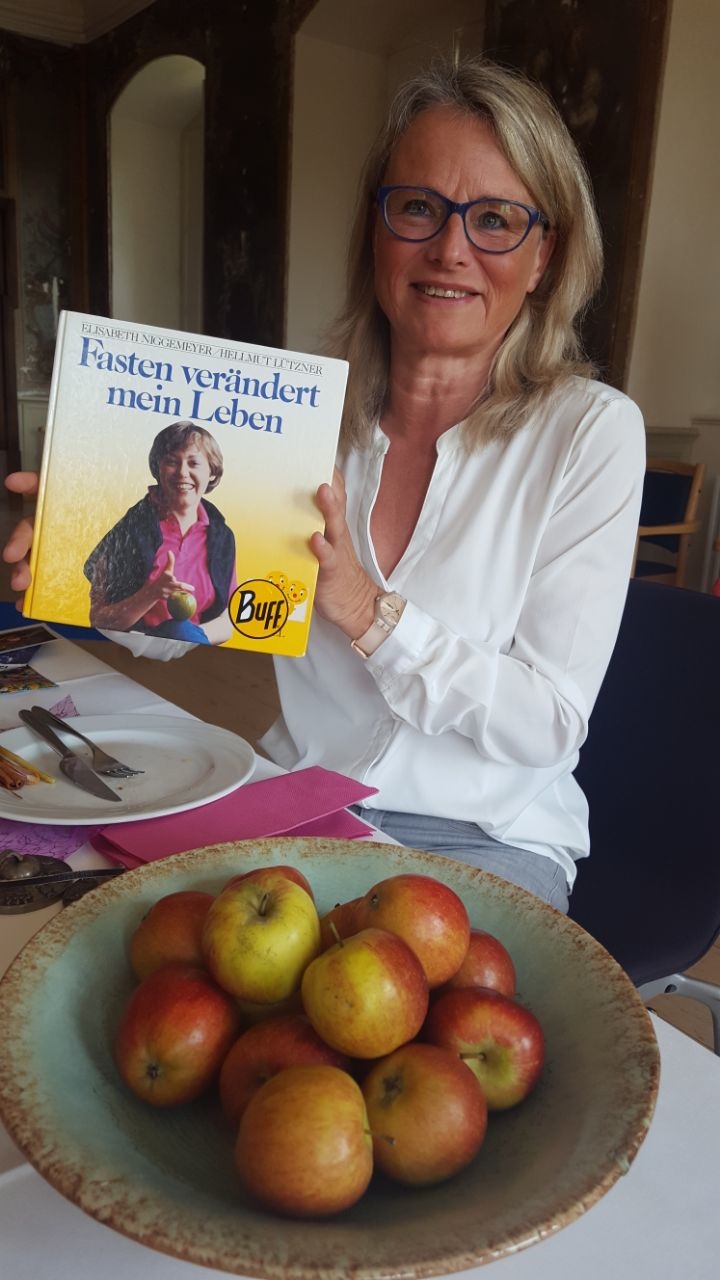 Sigrid Magnus,
Fasting director of the German Fasting academy e. V.- medically examined by Dr. med. Helmut Lützner / member of the medical association "therapeutic fasting & nutrition" e.V. Over 20 years of fasting experience (Buchinger, base and raw food fasting). Management of the physiotherapy of FAMA-AKTIV GmbH Leipzig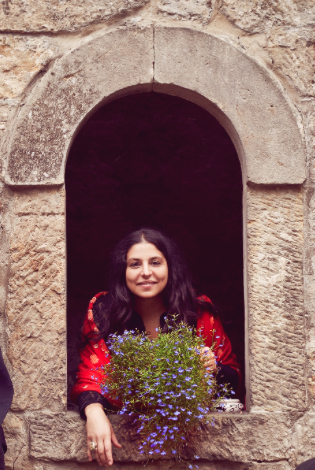 Noemi La Terra,
Fasting leader of the German Fasting academy e. V. Training as meditation course leader in the Reform house academy. Master's course of study at the Folkwang University in Essen with "Music of the Middle Ages". Diverse experience as asinger in jazz with its various facets, gospel, in new music, improvisation, traditional southern Italian and Arabic music, and as a mezzo- soprano in early music with her own projects and with renowned ensembles such as "Sarband" and "Ars Choralis Coeln".
Registration and further information
e-mail: reservierung@stmarienthal.de
IBZ St. Marienthal, 02899 Ostritz, St. Marienthal 10
phone: 035823/770
Fasting in a monastic atmosphere
Our fasting weeks  according to Dr. Buchinger
Fasting for healthy people
are carried out and monitored under the direction of trained, experienced and medically certified fasting leaders. Our fasting weeks should not be confused with therapeutic fasting.
What characterises the "fasting week for healthy people" course?
Our fasting week " Fasting for healthy people" includes the following offers in addition to fasting food: Information "All about fasting according to Otto Buchinger / Dr. Helmut Lützner", daily morning gymnastics, spiritual impulses from a sister of the monastery, in the morning you can go for a walk or there are special offers from the fasting leader, e.g. on nutrition and health (forest bathing, massages, Kneipp, etc.), guided tour of the monastery, visit to the monastery library, an afternoon of silence, participation in the sisters' songs.
No solid food is consumed during this Lent. Instead, in addition to the fasting drinks (herbal teas, water, fruit juices and vegetable juices), there is a light vegetable broth with fresh herbs, honey or lemon once a day.
Our fasting course on the St. Marienthal monastery grounds offers you relaxation and contemplation, peace and exercise in the fresh air, exchange of experiences and spiritual discussions, as well as advice on nutritional issues. Various offers round off the course.
The programme is a voluntary offer on our part. You are welcome to create your own free space.
| | | | | |
| --- | --- | --- | --- | --- |
| Nr. | dates | start/end | fasting course instructor | type of course |
| 1 | 08.-15.01.2021 | friday-friday | Mrs. Magnus | canceld |
| 2 | 17.-24.01.2021 | sunday-sunday | Mrs. Gottschling | canceld |
| 3 | 05.-12.02.2021 | friday-friday | Mrs. La Terra | canceld |
| 4 | 12.-19.02.2021 | friday-friday | Mrs. La Terra | canceld |
| 5 | 26.02.-05.03.21 | friday-friday | Mrs. Gottschling | canceld |
| 6 | 16.-23.04.2021 | friday-friday | Mrs. Magnus | canceld |
| 7 | 30.04.-07.05.2021 | friday-friday | Mrs. Magnus | canceld |
| 8 | 27.06.-04.07.2021 | sunday-sunday | Mrs. Magnus | fasting according to Buchinger |
| 9 | 04.-11.07.2021 | sunday-sunday | Mrs. Magnus | fasting according to Buchinger |
| 10 | 23.-30.07.2021 | friday-friday | Mrs. La Terra | fasting with singing |
| 11 | 06.-13.08.2021 | friday-friday | Mrs. Magnus | fasting according to Buchinger |
| 12 | 20.-27.08.2021 | friday-friday | Mrs. Gottschling | fasting according to Buchinger |
| 13 | 15.-22.10.2021 | friday-friday | Mrs. La Terra | fasting with meditation |
| 14 | 03.-10.12.2021 | friday-friday | Mrs. Gottschling | fasting according to Buchinger |